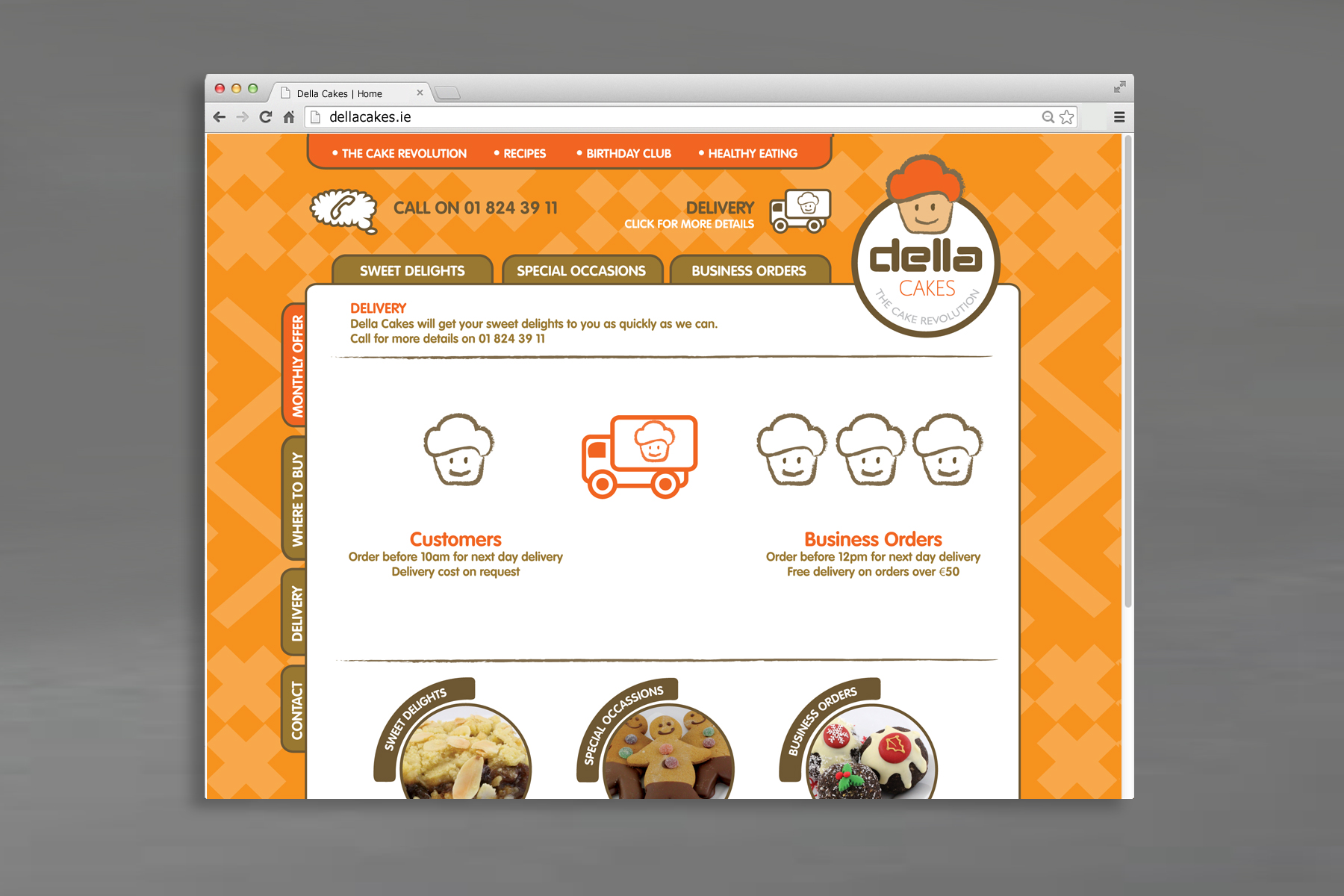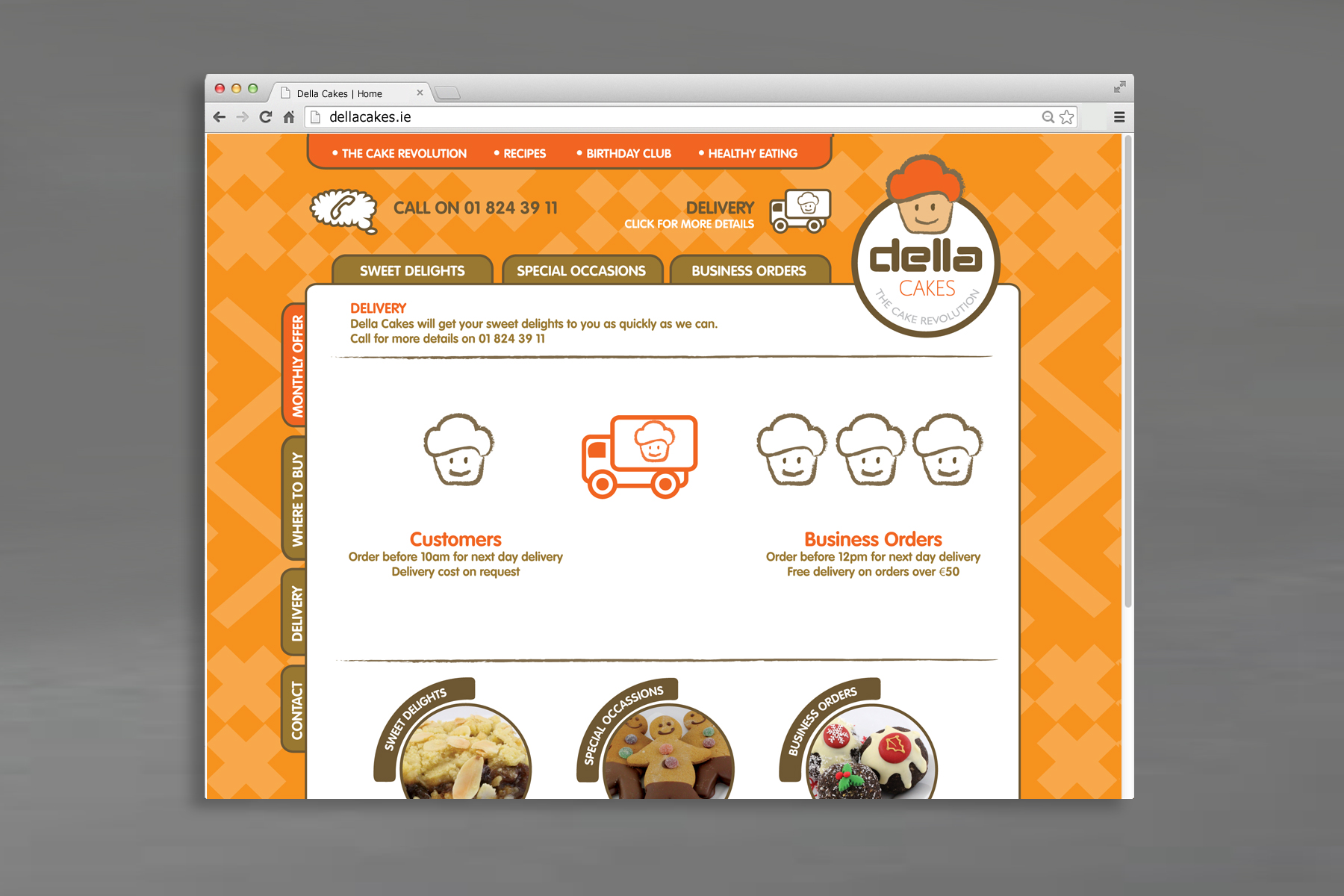 Della Cakes - Branding & Packaging
Brief
Della Cakes make tasty and indulgent cakes with none of the preservatives and E numbers that packaged baked goods can have. The brief here was to create a brand that was fun and vibrant and to create associated packaging, website and livery.
The Solution
After extensive research into consumer brands, several surveys and testing the Della Cakes identity was launched. The idea of creating a food revolution for people who could indulge in high quality treats came through the research conducted. The colour palette is vibrant to stand out from the crowd in a cluttered market place.
The products were baked onsite and shot within moments of coming from the oven to ensure that the customer could see exactly what they were getting particularly as each cake is produced by hand making them look individual. This uniqueness was captured in the photoshoot. The identity was then applied to all material and the website was created with bespoke CMS for ease of updating for the client.
Check out the site here: dellacakes.ie