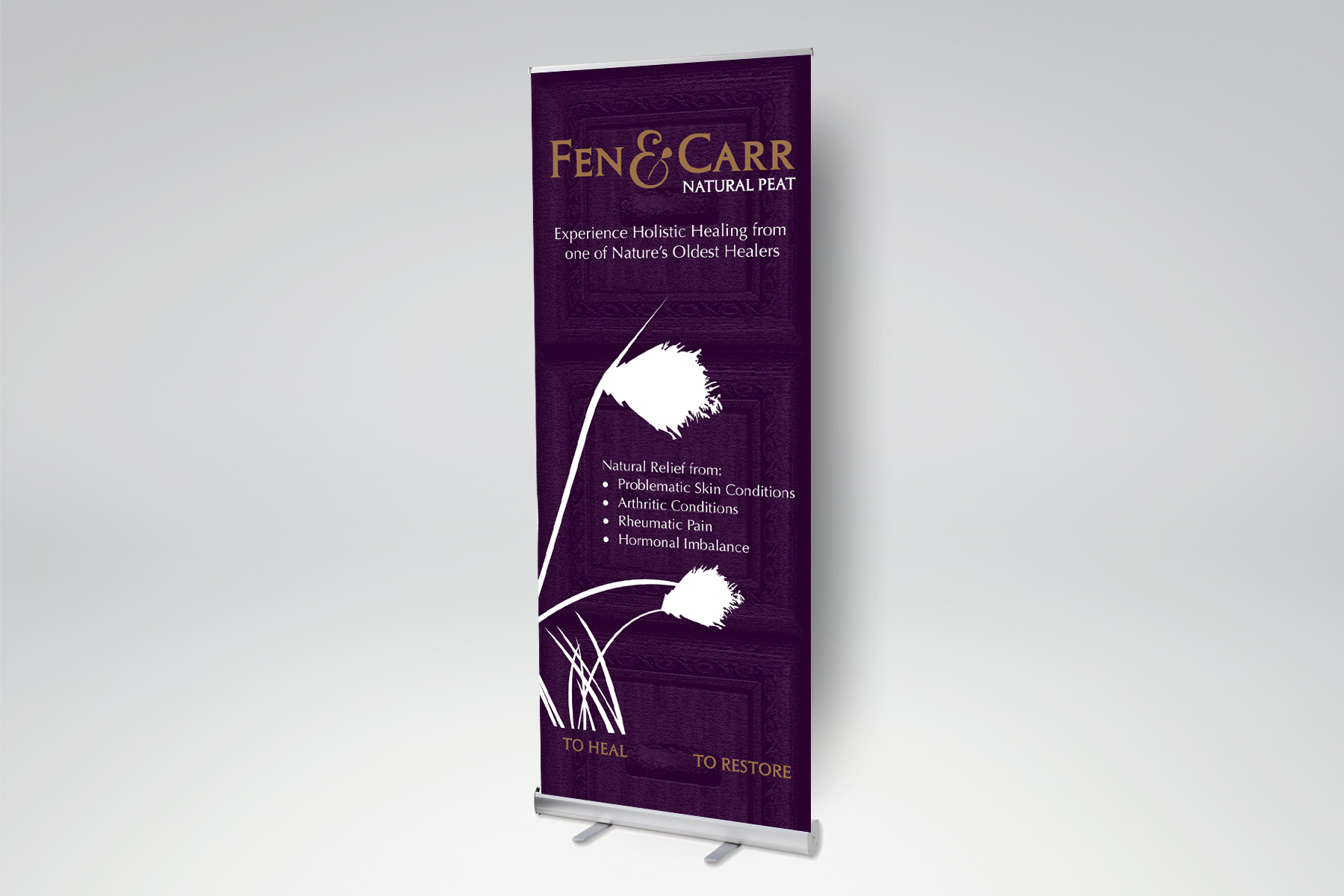 Fen & Carr - Naming, Branding & Packaging
The Brief
To create a brand name, identity, packaging and marketing material for a range of natural peat based products.
The Solution
Fen & Carr was created as a brand name after extensive research into the landscapes around the bog areas of Ireland. Fens and carrs describe a type of climate that exists in these locations.
The branding was developed to communicated the heritage of the product. Peat is millions of years in the making before it is harvested for the products. The flowering cotton bulb is used throughout and the ampersand device is crafted to delicately reference this image.
Bespoke packaging was created for the gift set of miniature products and marketing material also bears the brand identity and visual treatment.