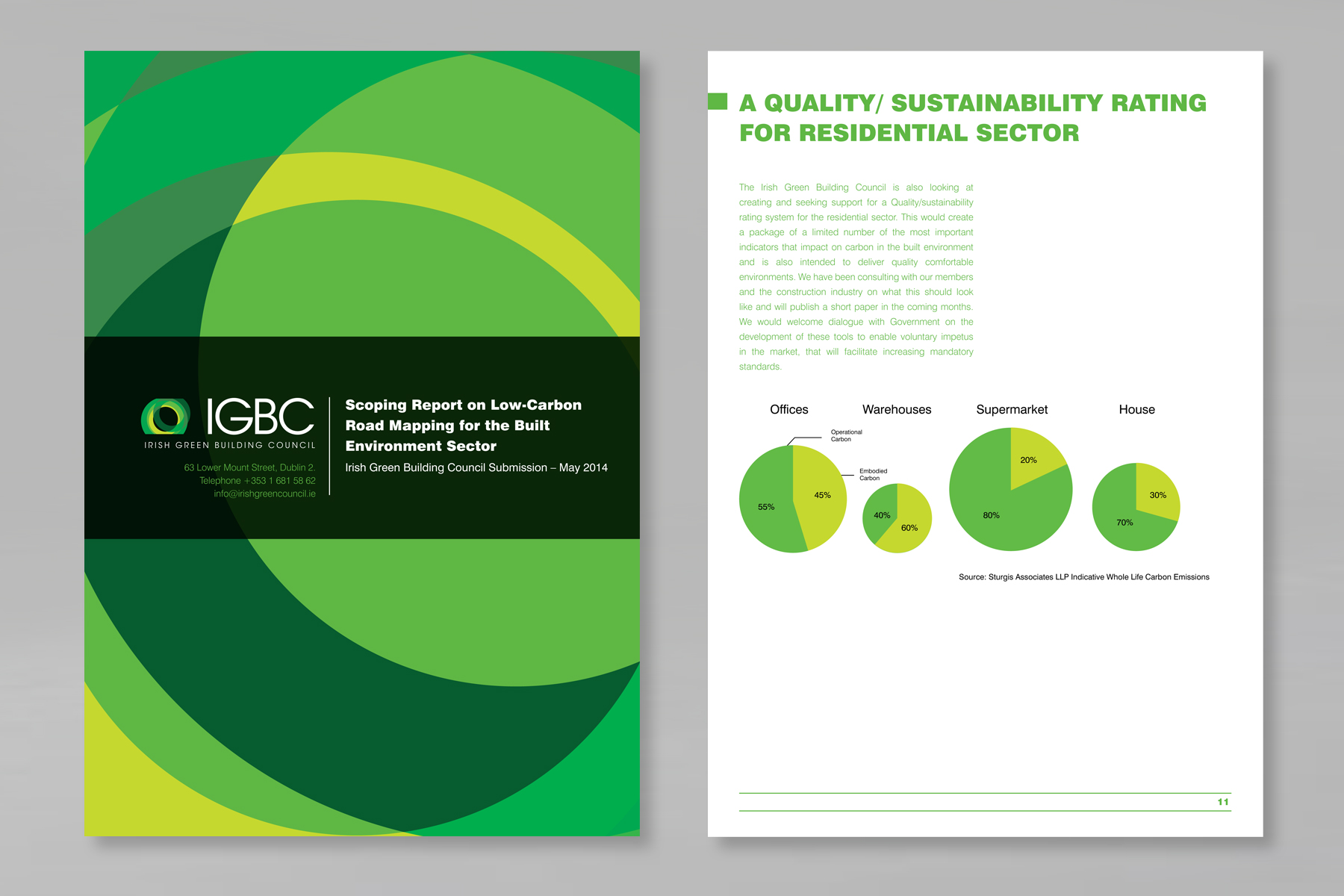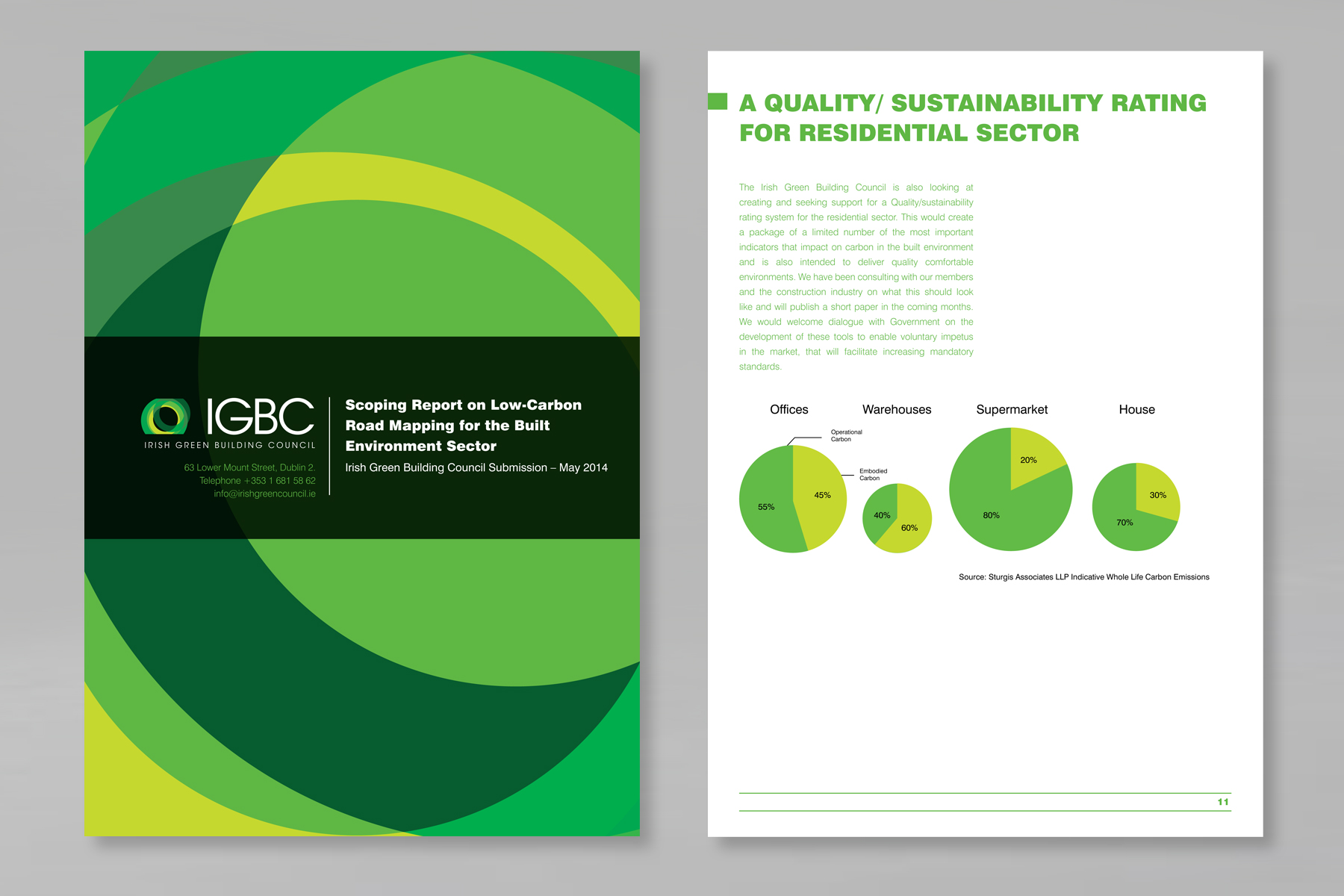 Irish Green Building Council Editorial & Illustration
The Brief
The IGBC - Irish Green Building Council, are a not for profit organisation who are concerned with the improvement of the built environment locally and nationally with links to the World Green Building Council. The brief was to created a united brand image for the organisation whereby all communication would link through a consistent visual execution and system.
The Solution
The organisation is a resource for many stakeholders and needs a consistent brand image for all publications. While the organisation has an identity there was no system for the roll out of publications. This visual language of the IGBC needed to be simplified due to the complexity of the content they were producing. The idea to streamline all publications assisted in providing clarity of communication.
A range of online, and printed publications have been rolled out and icons and info-graphics now identify the sections and explain the data. The website is the final stage of the project and will be launched early March 2015.
Check out the site here: igbc.ie