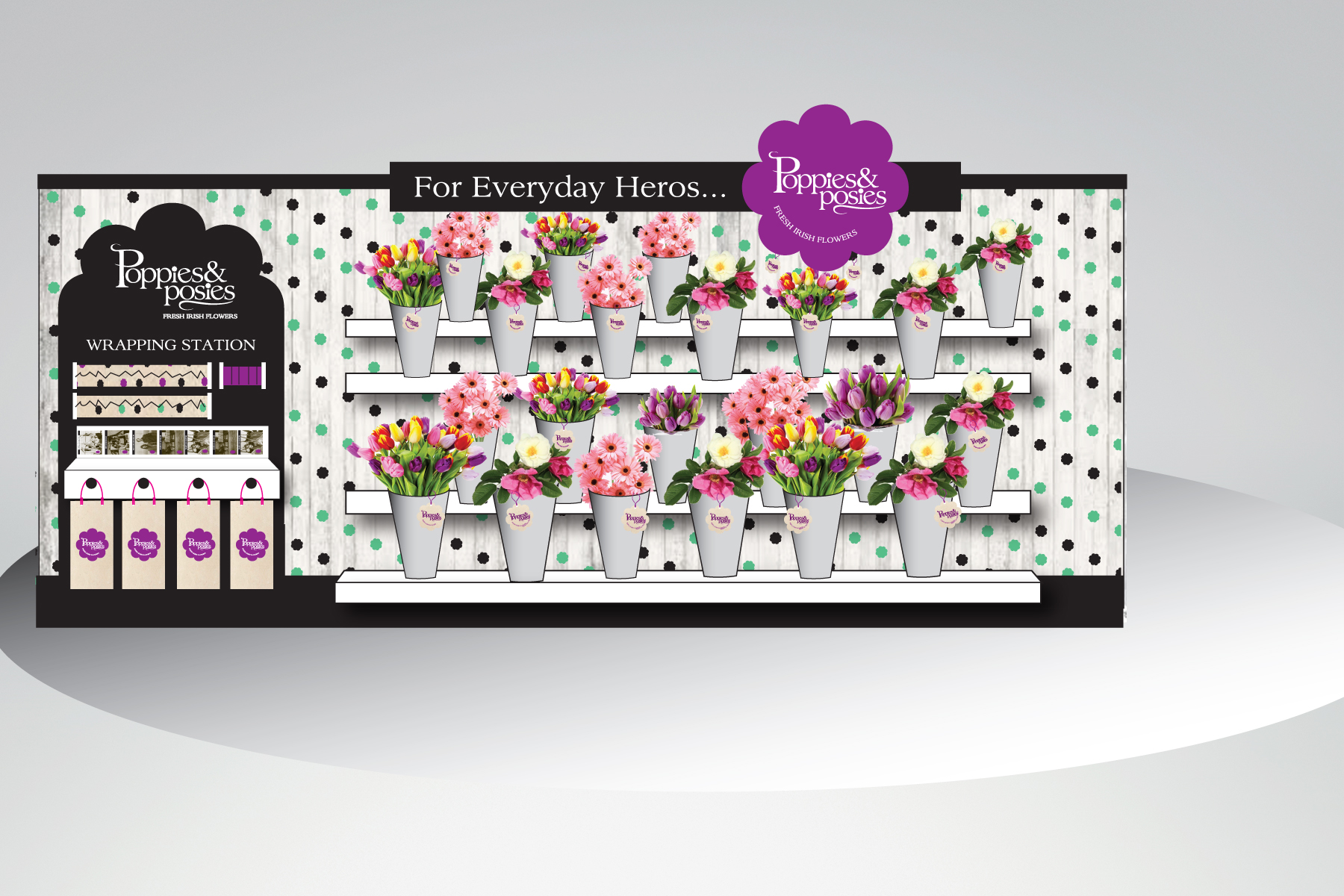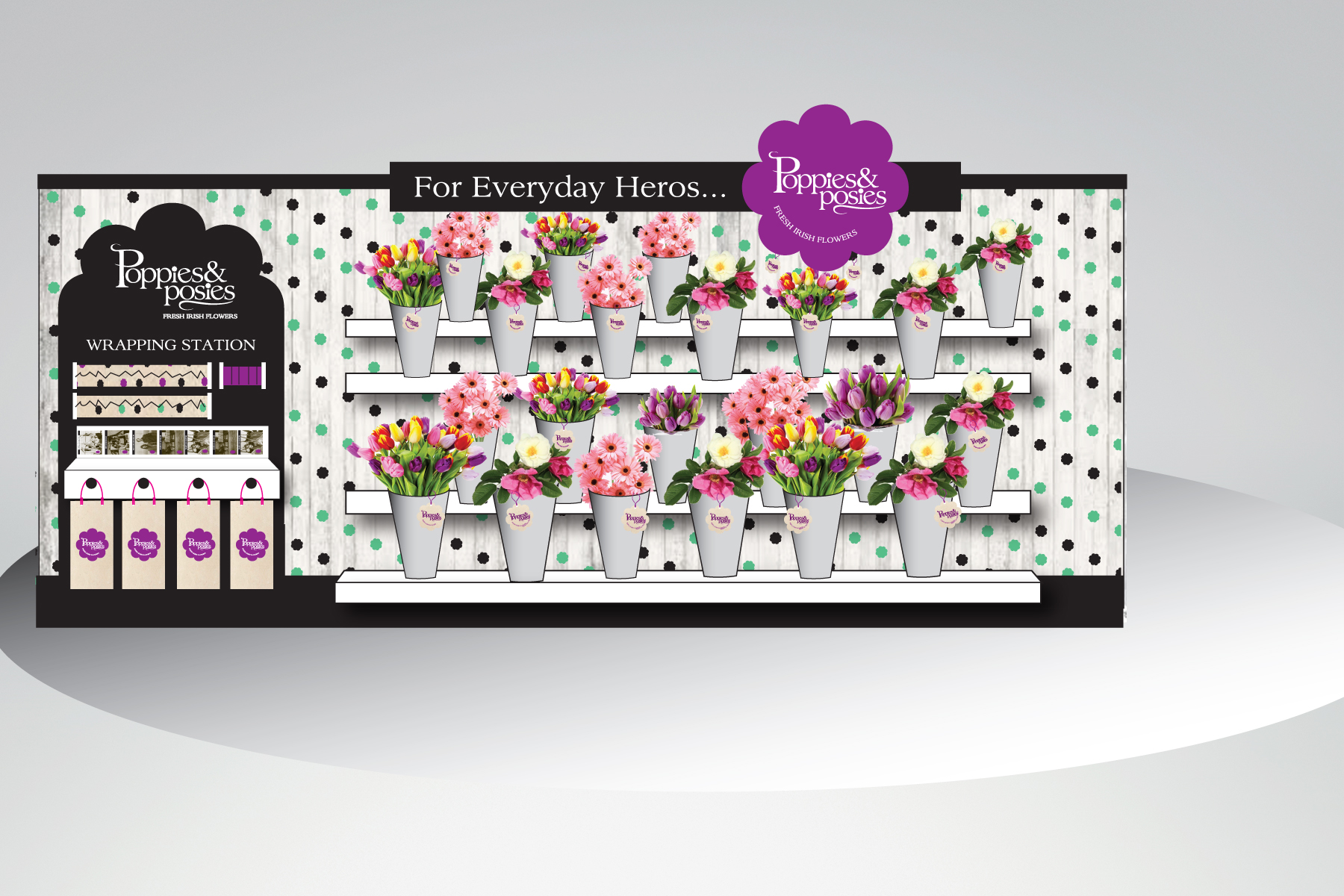 Poppies & Posies Naming, Branding & Point of Sale
The Brief
A new concept in modular shell schemes for retail outlets was required, to work for Irish florists. The brief was to create a system that could be adapted for multiple shop and outlet sizes, and one that could adapt to accommodate the changing season and consumer buying trends. As part of the brief the main focus was to encourage purchases of flowers as part of the weekly shopping budget.
The Solution
The solution was to create a new brand name - Poppies and Posies. The modular structures were developed to allow size changes and advertising changes throughout the year.
The typeface was created with large swashes and delicate lines to appeal to the female market, as it was identified through the research that the woman of the house is the predominant decision maker and buyer for the family's weekly shopping. Colorful pattern was used in order to provide brand recognition in the various locations, with swing tags, wrap and bags created to promote this recognition of quality.